A friend's laptop came back from service the other day in a very strange state.  It was acting as if NumLock was on – but it doesn't have a NumLock key or the numeric overlay below.  That makes it difficult (impossible!) to enter a password that contains u,i,o,j,k, or l – or do anything else with that part of the keyboard.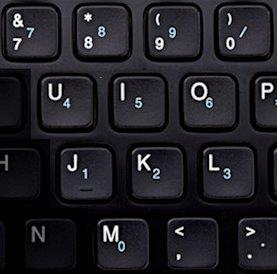 There is a way around this.  Use the on-screen keyboard available via the Ease of Access icon on the log in screen.  Click on the Ease of Access icon, then check "Type without the keyboard" and click "OK".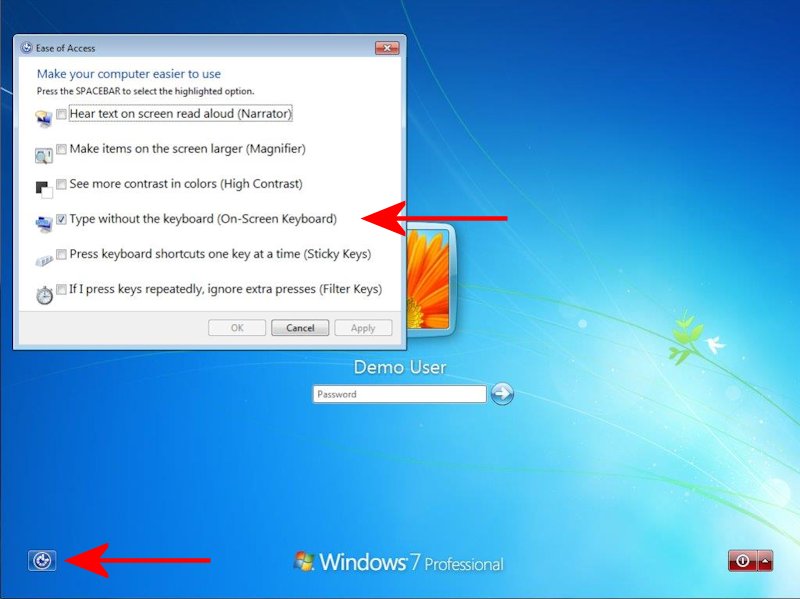 That will bring up the on-screen keyboard.  Click "Options" and check "Turn on numeric keypad" and click "OK".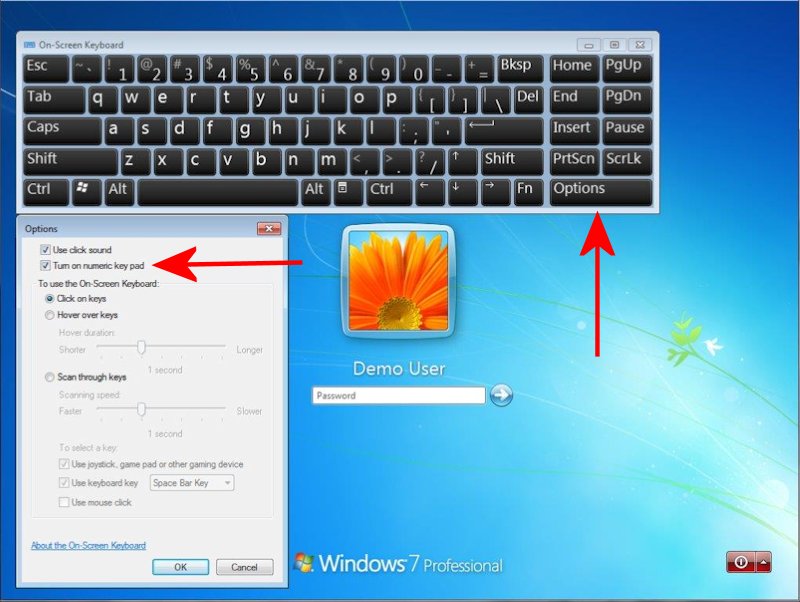 You should now have an on-screen keyboard with a NumLock key that will also affect the physical keyboard.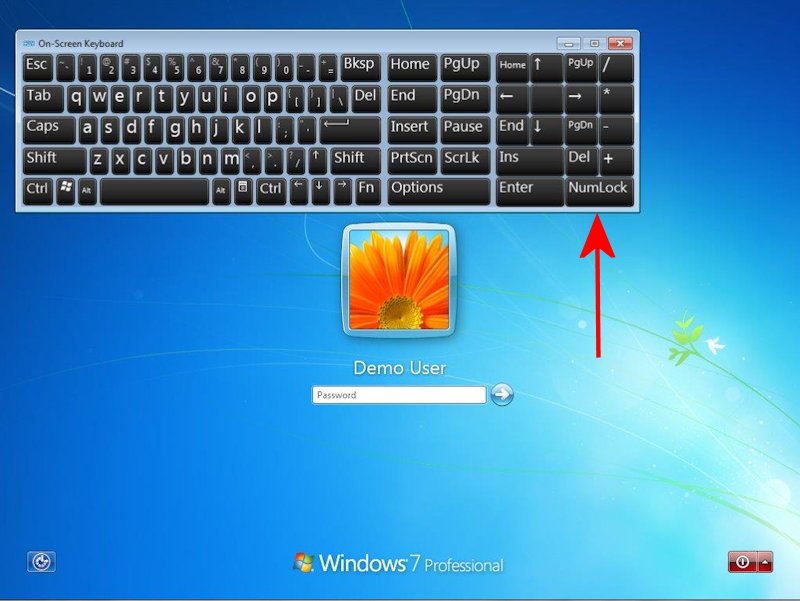 This can also be done from within Windows (if you can get that far) via Start -> Accessories -> Ease of Access -> On-Screen Keyboard.