Virtual Reality
One surprising (to me anyway) capability of the Miix 700: it supports Intel Virtual Technology.  The BIOS default is disabled.  To turn it on, after doing a full shutdown from Windows (SHIFT+shutdown) access the Novo menu (POWER + VOL UP), then the configuration menu as shown in the "Breaking and Entering" section.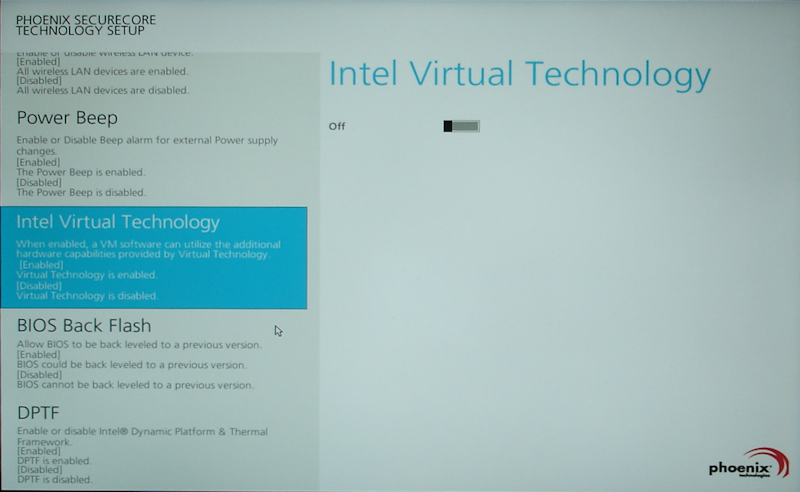 Toggle VT ON, save and exit.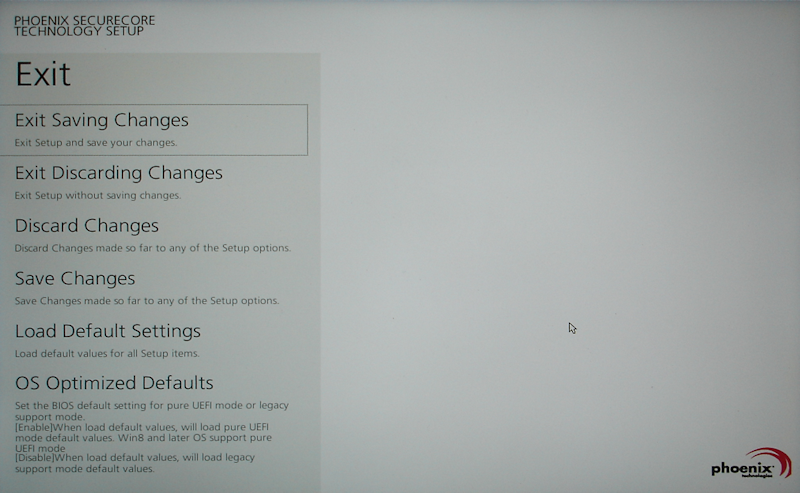 Now that VT is enabled one can use any of several virtualization solutions.  I tend to use the (free) VMWare Workstation Player.
Once it's installed it can be used to build a virtual machine (from a downloaded ISO, or removable media for instance) or run an existing VM.  I tested briefly with existing VMs copied from a desktop machine without any obvious issues.
VMs can take up considerable space on the SSD.  I was able to test one or two at a time on the stock 64GB SSD but it got pretty cramped.  Unless the target VM/OS is small it may be necessary to increase the main drive size.  See Size Matters.