Breaking and Entering
Let's take a quick look at how to get inside the Miix 700 – both how to access the internal hardware and the BIOS menus.
Since Windows 10 shutdown is more like hibernation it's a good idea to do a full shutdown from within Windows before making any changes to the hardware or BIOS configuration or booting a different OS or bootable app.  There are several ways to do this but I tend to use SHIFT+shutdown.
Hardware access:
This is an easy tablet to crack open.  The steps are spelled out in the Hardware Maintenance Manual.  As with any delicate electronics, it's best to do so on an anti-stat mat, with a wrist strap it at all possible.
I was able to swap the SSD without disconnecting the ribbon cables between the two halves.  There's some "stickum" holding the cables to the surface of the SSD but they can be pried up carefully.
Miix 700 internals, wrist strap, ZTC m.2 SSD to USB 3.0 adapter, uSD card: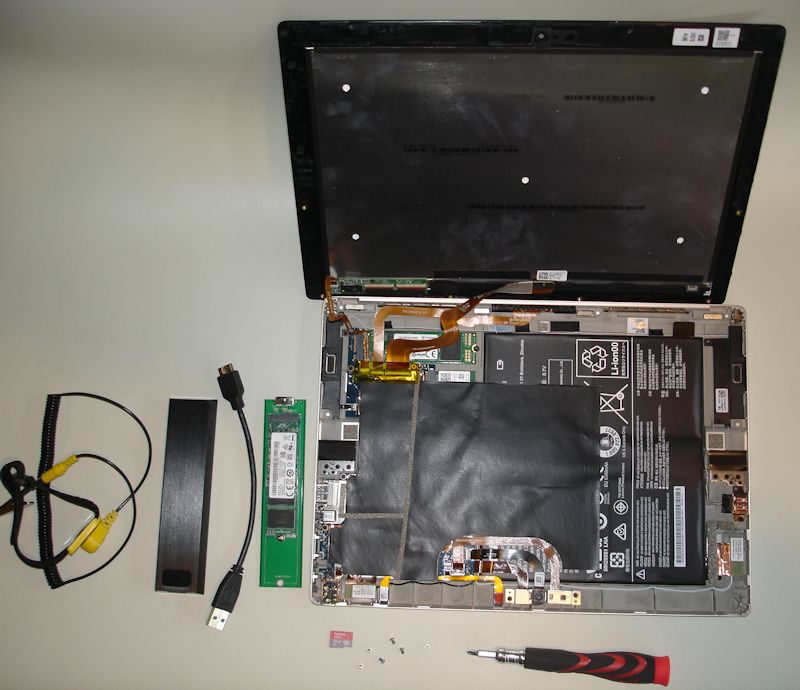 Internal menu access:
From a powered-off state simultaneously press the VOLUME UP and POWER buttons.
Novo: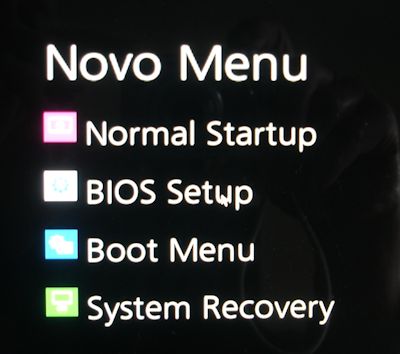 BIOS setup (apologies for the flash):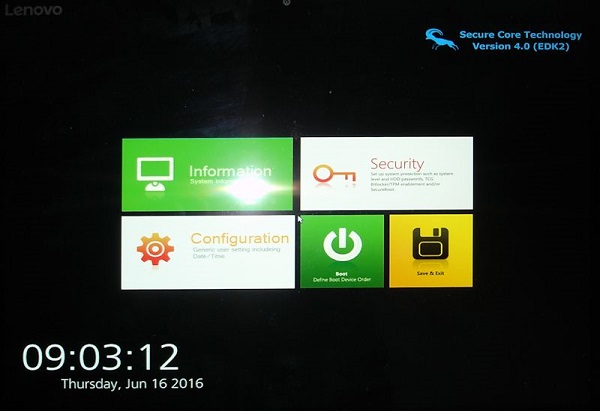 Information (redacted, not the stock SSD):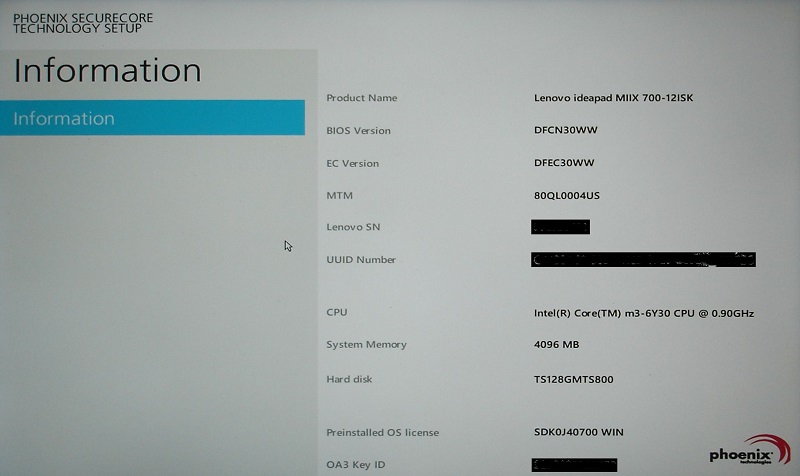 Boot menu:

Recovery Menu: