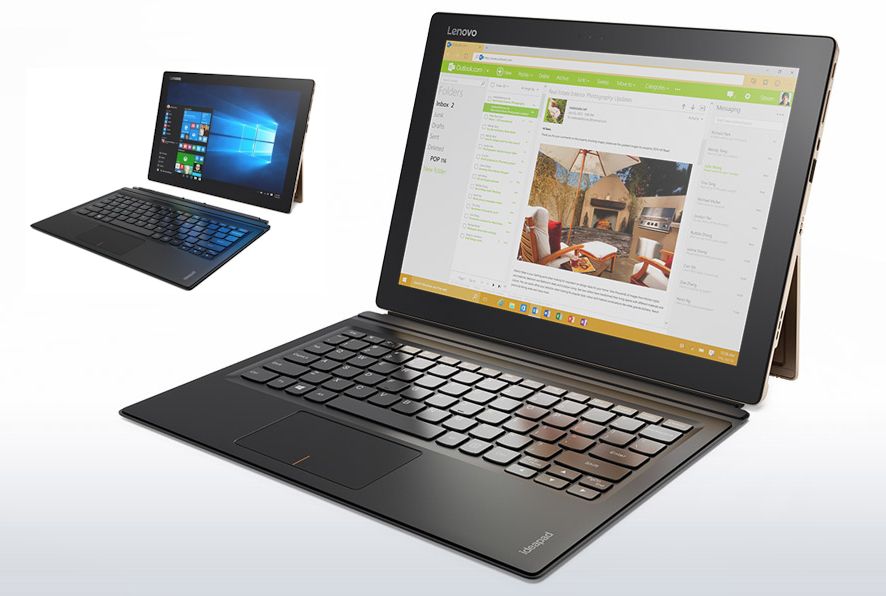 The same old boilerplate:  From time to time the nice people at Lenovo send me a gadget.  They're handy to have around – both for my own use and when trying to help out in the Lenovo forums.  I do some testing and writing as well.  I'm not otherwise compensated, and opinions are my own.  I DO NOT speak for Lenovo
Well, another Lenovo gadget showed up the other day.  This one is a Miix 700  – my first Windows tablet.  It's a surprisingly capable machine for a tablet.  Maybe too capable – since it encourages trying some things I'd normally attempt on a laptop or desktop.
This isn't a review; I don't do reviews.  This is a quick look at the tablet's specs and features I find interesting.  I'll also explore some things I do with most computing hardware that I get my hands on: making recovery media, accessing the tablet's innards, SSD upgrade/replacement/performance, cloning, virtual machines, and Linux, for a start.